Wednesday 19 September 2012
Eden is on the 'Humpback Highway' and therefore a place you have a good chance of sighting a whale or two, or a pod or two - And if you're lucky, you will see breach or two.  Aside from whales, there are other sights and experiences to also be enjoyed along the way, including Eden itself.    
Below is one account of the whale watching excursion enjoyed.  
<![if !vml]>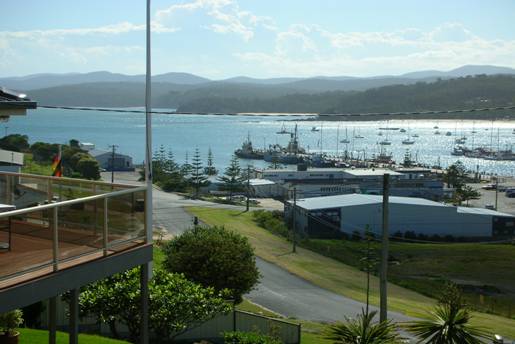 <![endif]>
Overlooking Eden Harbour in Twofold Bay
<![if !vml]>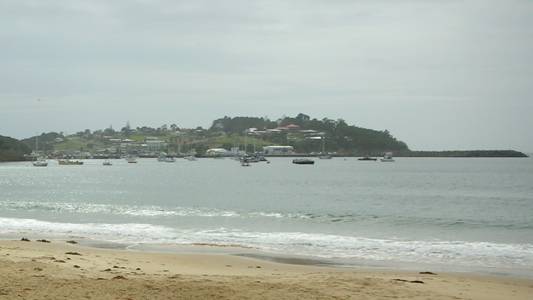 <![endif]>
Eden harbour and its breakwater
The three and a half hours whale watching excursion on rolling seas out of Eden
 on the Cat-Balou was something of a treat:
a colony of seals sunning themselves on the harbour breakwater;
<![if !vml]><![endif]>

'seals sunning themselves'

<![if !vml]><![endif]>

'a dolphin diving to avoid our boat'

the story of a lost re-usable scientific monitoring device worth $30,000 that separated from a whale much later than intended the day before;

on the look-out for the missing equipment, as well as whales;

a dolphin diving to avoid our boat; 

a variety of sea birds skimming over the water;

<![if !vml]><![endif]>

A Great-wing Petrol – Per Lindsay Hansch
a small humpback whale surfacing a couple of times at some distance that eluded us;
the occasional brown cloud of whale food (krill) drifting past;
hot soup to be enjoyed on the lower deck; 

news that missing high-tech whale monitoring equipment had been found;

here and there, a laid back seal or two, floating flippers up;

<![if !vml]><![endif]>

'a laid back seal or two, floating flippers up'

<![if !vml]><![endif]>

'at last! a young humpback whale'

at last!  a young humpback whale that wanted to show-off to its audience;

clear water that allowed a great view of his manoeuvrings around and under the boat;

staggered dashes across the moving deck, from one side of the boat to the other for a better look;

<![if !supportMisalignedColumns]>
<![endif]>
<![if !vml]>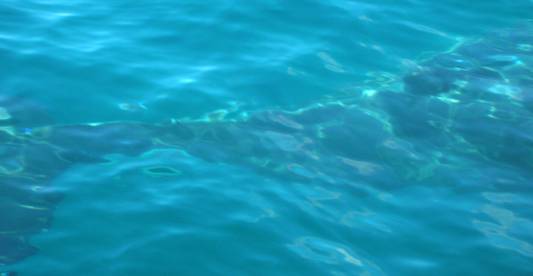 <![endif]>
<![if !vml]><![endif]>

'clear water that allowed a great view

 of his manoeuvrings' - Courtesy Cat-Belou

<![if !vml]><![endif]>
the whale's taking of a five minute nap in the middle of his entertainment offering;
<![if !vml]>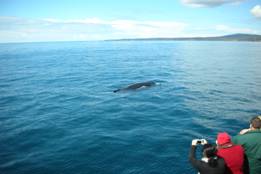 <![endif]>
the arrival the research vessel (with recovered hi-tech whale monitor) to inspect the scene as we departed the young humpback's performance for Eden's harbour;

alternate bouts of icy wind and sunshine; and

good company

<![if !vml]><![endif]>
- All added to a enjoyable and memorable morning.'
! <![if !vml]>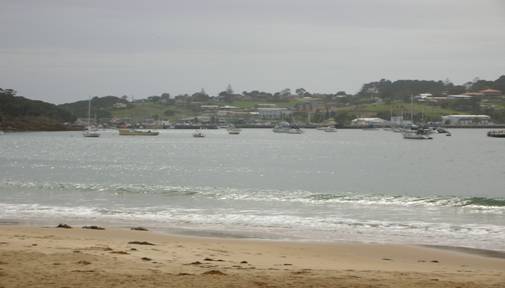 <![endif]>
                                Eden Harbour in afternoon light and  misty rain
John Griffiths
  22 October 2012 updated 15 April  2014
Contact: Gestiefeltbote at gmail.com
(Gestiefelte Bote)
Somoa  Somoa
New